Working sample of Audio and Music application on IEEE-1394
Here, we exhibit several working samples from the member companies connected each other. These working samples are the test implementation models based on "Audio and Music Data Transmission Protocol Verion 1.0 May 1997" standardized in "IEEE1394 Trade Association".

High-speed serial data transfer of Digital audio and MIDI in realtime.

256-340ch(96KHz, 24bit) of digital audio
Realtime response by using Isochronous data transfer


Four working Audio/MIDI device samples; from Roland, Kawai, Korg, and Yamaha.

beside Mixer,(further right...)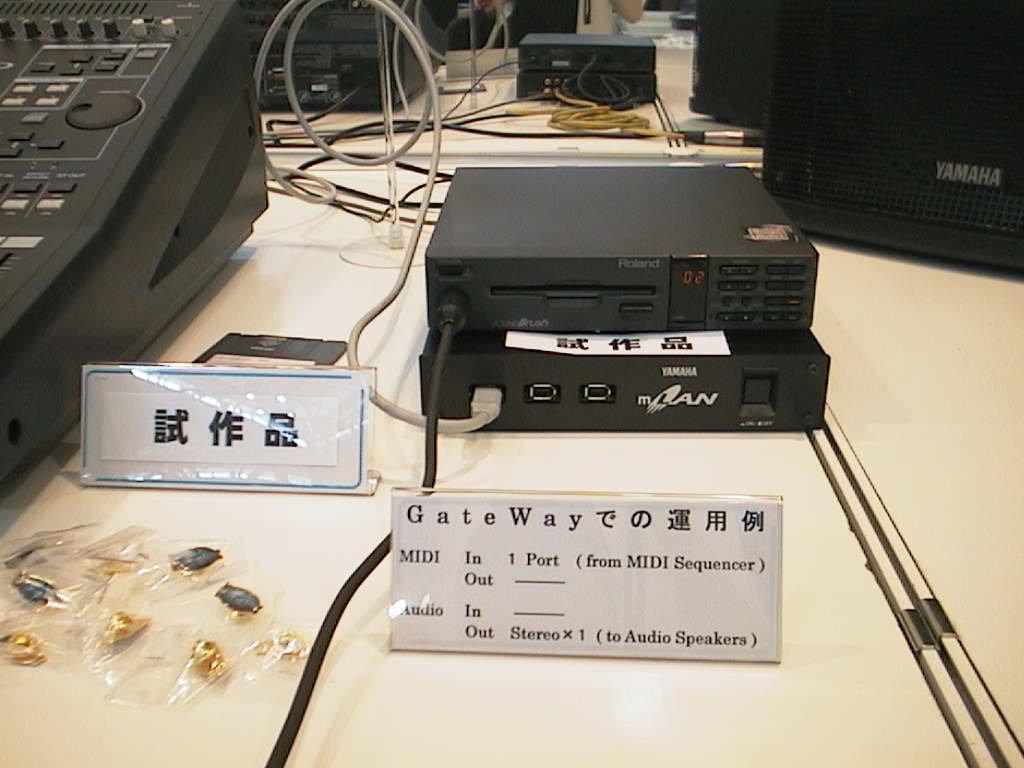 Gateway sample and legacy MIDI device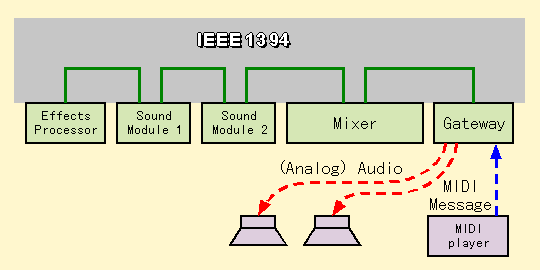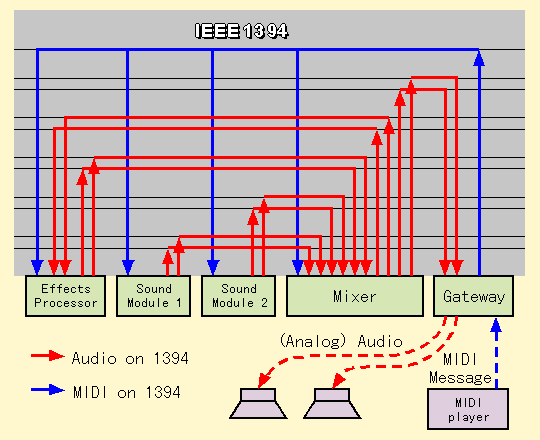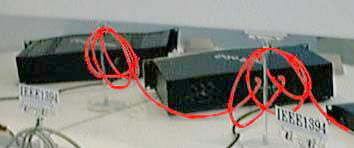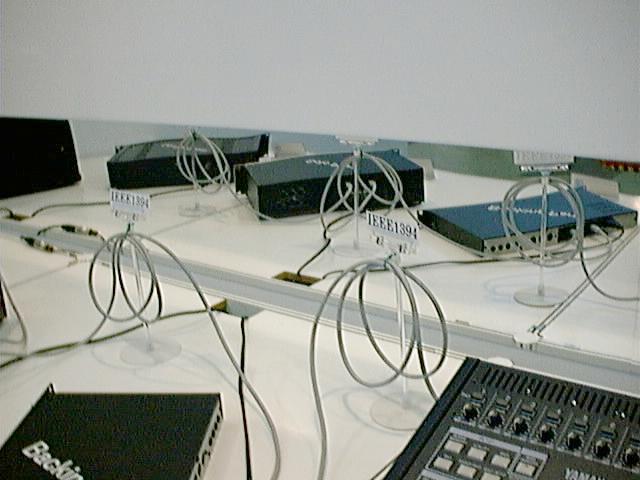 Effector device located at the left end. You see just single 1394 cable connected to transfer digital audio bi-directionally.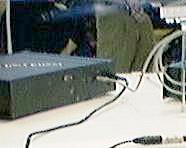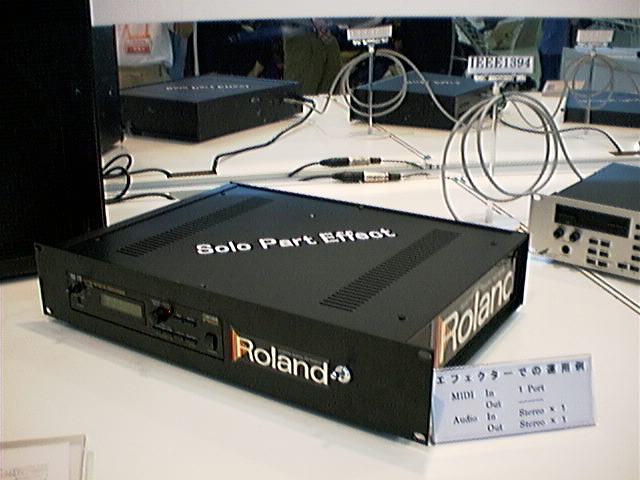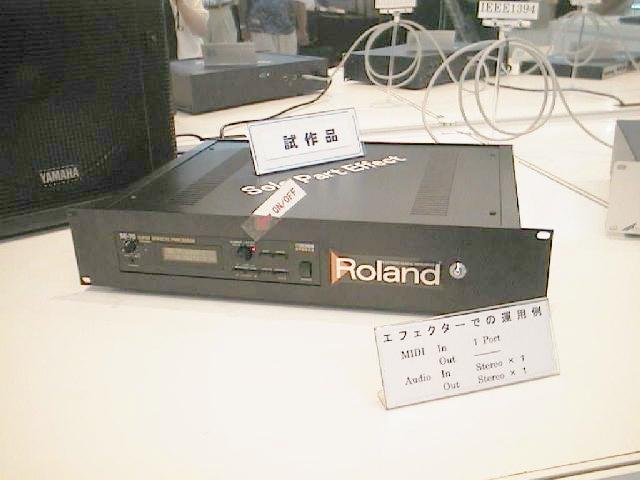 You can hear the the audio signal EXACTLY traveling on IEEE1394 thru the effector device easily by turning effector On/Off.